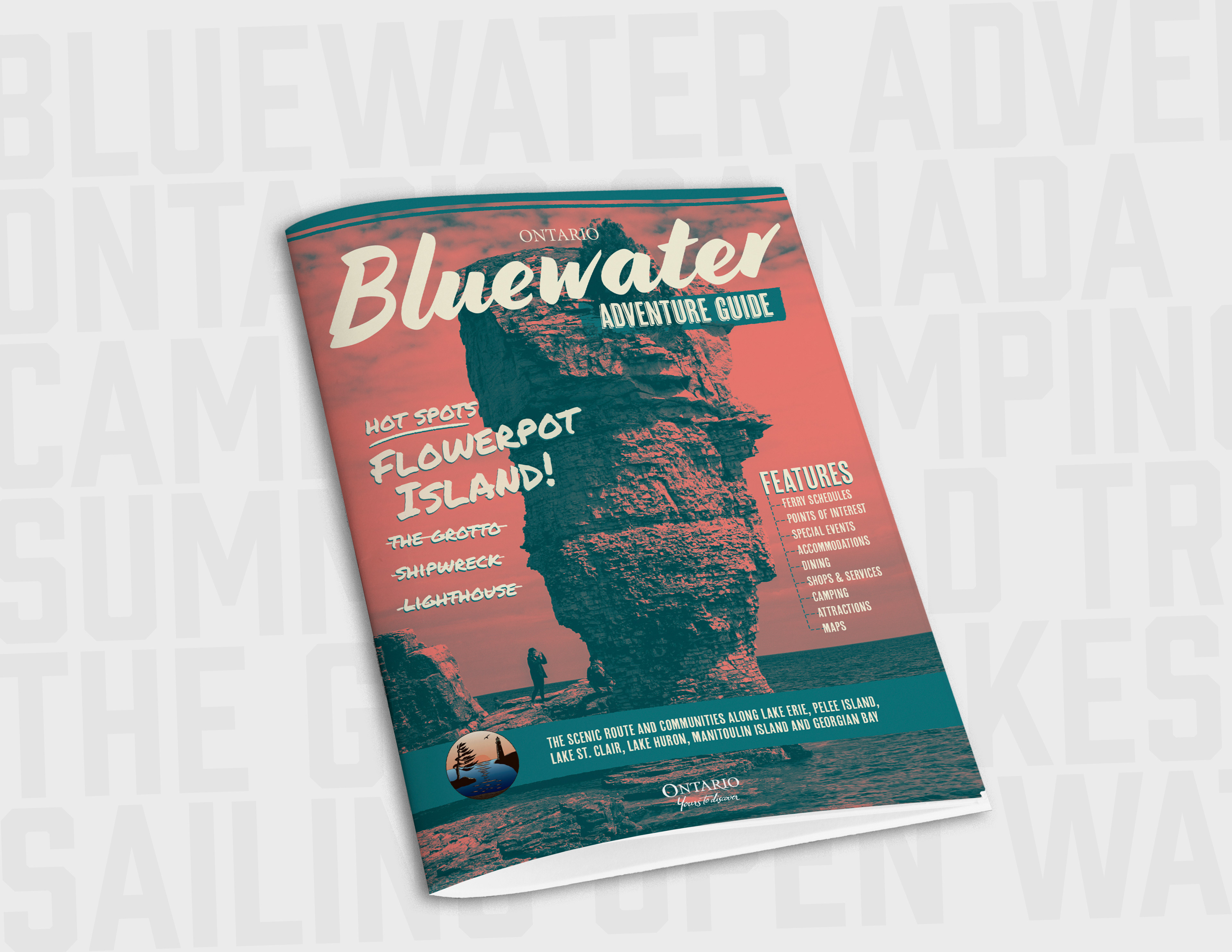 Bluewater Adventure Guide is a magazine packed full of information about the fun activities available along the shores of some of Ontario's great lakes.

Whether it's for the whole family, weekend warriors, or the solo adventurer, there is something for everyone.

Designed using a retro colour palette, both sans serif and handwritten typefaces are used to connect on a more personal level.

The goal was to imbue a feeling of nostalgia and family tradition. At a glance, the cover quickly answers important questions like what sort of information is in the magazine and the geographic location the magazine pertains to.

So what are you waiting for?! Get out there and visit beautiful Ontario.